I
-------
This mega office complex,
Bustling with vivacious youth,
Will get replaced as years pass,
By a fat aging populace.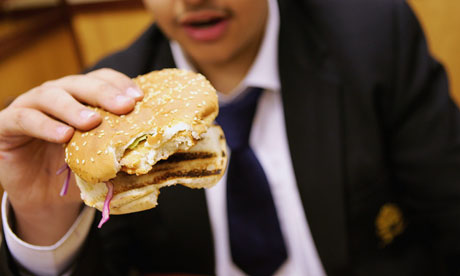 This mega food plaza,
Serves junk @ exorbitant rates,
With these young lavish executives,
Busily, happily, lappin' up every bit!

Yes, I can see the impending onslaught,
Of fierce lifestyle diseases,
Coming to envelop our vibrant shores,
A' la' tsunami waves!
II
--------

I can see the singletons disappear,
In the bliss of wedlock;
I can hear the colour changing,
Of animated conversations!
From about 'boyfriends', 'nagging moms',
'Hip bars 'n' parties', new 'weekend getaways';
To about 'husbands', 'in-laws',
'Cooking', 'holiday plans in exotic locales';
And then about 'maids' & 'kids'- their 'tantrums',
About 'bigger cars'; 'super-luxury homes'; 'smarter gadgets'.
All in the 'piling money' race,
All stuck in the metro pace.

Then one day they become old,
They momentarily slow down,
And wonder- "Did LIFE just pass...
Before our very own eyes...??"