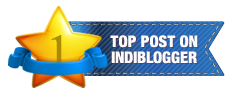 Lord Jagannath is the Lord of the World
-
Jagat
meaning world and
Nath
meaning Lord - the combined word being
Jagat's Nath
or
Lord of the World
.
He was basically a tribal lord
Nilamadhaba
who was worshipped by the Sabara Tribe of UddraDesa (Odisha, India) and became widely worshipped after
King Indradyumna
(fifth generation of Lord Brahma, the Creator in Hindu religion as per
Utkal Khanda
of
Skandha Purana
) came in search of the Lord.
The King, after seeing the Lord in a dream and as per divine directions along with the Sabara priest Biswavasu's help, established Lord's temple at
Sri Purushottam Kshetra
(Puri) in UddraDesa (Odisha) by the sea.
The current magnificent and huge Puri temple was built only in the 12th century by King Ananga Bhima Deva - a grand, befitting home for the Lord.
Though the splendidly carved temple is not open to non-Hindus, the kind Lord has the most unique way to give
darshan
to ALL his devotees, be they of any religion/caste/color/creed, around the world through the Annual
Rath Yatra
(Car Festival) in which the Lord with his siblings- Balabhadra, Subhadra travel to their Aunt's place (
Mausima Temple
) in chariots, with ropes being pulled in the presence of lakhs of devotees!
This occasion is believed to be so pious that one who pulls the ropes of the Lord's chariot on this day is freed from the cycles of birth and death.
As per my Mom, the colors of the trio of siblings can be interpreted to represent broadly all the races of the world-
Balabhadra
being white in color symbolises the white-skinned people;
Subhadra
being yellow stands for largely the Mongoloids;
Jagannath
being black symbolises the black/brown skinned people- thereby uniting the entire world among themselves!
Also I've learnt from Mom, an M.A. in Odia and so true a devotee of Lord Jagannath all her life that she lives in His abode now, that Lord Jagannath's idol can be interpreted to have symbolism from all religions- a half moon on his face, a sort of cross, possibly has tooth relic of Buddha and so on, and also by being a half-built idol he is the Messiah of all the physically challenged people in the world.
No wonder, the world-unifying Jagannath cult has millions of followers the world over and whenever I see Rath Yatra images and telecast from Puri I always remember Mom's words-
'Watch the people in this crowd of lakhs- the Lord is one among them only and will be visible to his true devotee......'
**This is my post for
Festival Of Words- 9 sentence Fiction
for March 2 by Write Tribe. For more info about Lord Jagannath, please visit:
Official Site of Shri Jagannath Temple Administration
http://www.templenet.com/Orissa/puri.html ‎
Lord Jagannath as a vital part of all religions
Odisha Tourism