Many things are happening across the world today. A series of prison-breaks – starting from Iraq, to Afghanistan, to Pakistan – have happened. A calculated domino effect or sheer coincidence?

Does this talk about the shortage of crude sinister brains to run terror activities?

Similar to India Inc's dependence on those few experienced hands for handling companies in these turbulent times of serious slowdown?
Then of course, there is a chain of recent and frequent man-made accidents, surprisingly across Europe and North America starting with the derailment of the train in Canada, which carried tons of oil and destroyed the entire town – fire fighters could do nothing, with many even losing their lives.

Then the train at Spain's Santiago de Compostela which was running at double the permissible speed and led to a tragic loss of people heading towards festivities. And then, 38 people were killed in Italy due to a bus-crash.

And of course, a gas plant in Florida caught fire and a plane crash-landed at San Francisco and a Boeing 787 Dreamliner caught fire while parked. And I can go on and on. What do these events say? Are they whispering something or screaming out aloud?

Probably they say that increasingly people in the 'developed' Western World are becoming anxious, nervous, about an uncertain and bleak economic future, which may be resulting in a certain angry recklessness – a non-apologetic productivity-hammering attitude.
Not to talk about the rest of the world – 'emerging' and less – developed countries.

Every single day, natural-cum-manmade disasters are wreaking havoc- landslides and floods in China and India. Videos look eerily similar. Increasing desperate personal attacks on China launched by its own suppressed people – alone, with no mob. 'Ekla Cholo Re'. Each day scores die in bombings in Iraq, Afghanistan, Pakistan – how cheap are human lives. Syria and Egypt are battling civil wars. And poor India. Dengue and malaria. Rapes. Deaths of small children by consuming mid-day meals. Cheap indigenous guns & equipment- police can't protect so let each carry his own gun and be trigger-happy. Sand mafia. Liquor mafia. Criminals as MPs and MLAs. Investigative agency as a caged parrot.

Complete unity of ALL political parties- not for India's development but for keeping criminal legislators' seats. Bulldozer BCCI Chief.

Smaller states solely on political calculations. Naxal attacks. Impossible 'Trinity' – currency concerns, inflation, growth. Policy paralysis. Poverty decreased or have more of the poor graduated above the 'Kutta-Billi line'?

Bhagawati vs Sen. Food security – no need to work. Free power – just deplete all the ground water.
No India bashing. I'm a patriot. The below only bashes ME at my face-
Meanwhile, Indian PSUs invest in building gas pipelines from Myanmar to hold your breath – China!

An 870 km long strategic cross border pipeline while India's gas fuelled power plants sit idle on the back of wrong inflated estimates of Indian gas reserves by Govt. of India!
And India looks on – as Italian marines kill our fisherman, Sri Lankan Navy fire at our fishermen, Pakistan beheads Indian soldiers, China plays catch-me-if-you-can at Daulat Beg Oldi and Chumar, USA snoops on private data of India's millions and both Britain and USA especially invite Indian Investors to create jobs there while continuing to threaten lowering long-term Visas for our skilled people and UK makes bonds necessary! India is in such a sad situation now that bad news-flows in USA props up our markets and vice versa! Of course we have never been decoupled- waiting like hungry dogs for meat thrown our way by the Fed! And we love imported weapons too, with the French romancing us latest to not stop embracing the Rafale!
And of course, we have the cheap Chinese goods too – a lucrative backyard for the Chinese to run further trade-surplus!

Wow-as if stock piling $3 Trillion of forex reserves already wasn't enough- now that is called Economic Power! Why would a stockpile of nuclear weapons be necessary when a nation has this much more effective stockpile?!
No. I'm not a pessimist, I'm a die-hard Optimist-
Many positive things too have happened. The Palestine-Israel talks in Washington D.C. bring a whiff of fresh air. Will both sides be a wee bit kind and mature for a final ever-lasting settlement for the peace of the world?

Rain water harvesting in Jaipur's temples. Entertainment & lifestyle magazine for the blind. Pattern change by the UPSC. Pope Francis airing unexpectedly liberal views for his position. SC judgements to decriminalise politics. Bombay HC terming BCCI's internal probe panel as unconstitutional. Lord Jagannath's very own FM Radio Station. Durga Shakti Nagpal – we need thousands of such Durga Shaktis.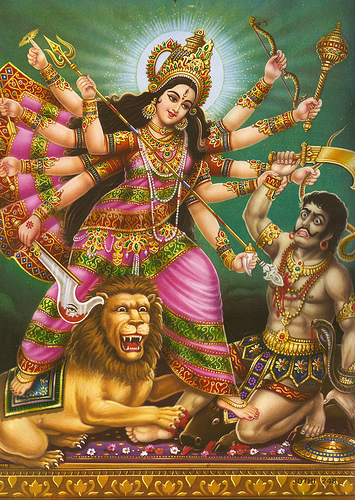 No Shah-Rukh style flamboyance, no NaMo style PR, no noise- silently they work towards making India prosperous. My salute to the honest lot- entrepreneurs, teachers, scientists, administrators, social workers, lawyers, chartered accountants and so on. Today they are a rare breed- upholding their professions with integrity and shunning the fraudulent, dishonest ways in which majority of people in their professions are moving and flourishing.
May the honest, efficient, upright grow and may India become Independent in the true sense of the word! In advance, Happy Independence Day!
N.B.: I just noticed that I've shunted and levitated between the World and India across this article. But finally I land up firmly in India! You see, home is where the Heart is! Jai Hind!