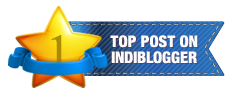 Ebola virus is a deadly virus which has spread in West African countries like Sierra Leone, Guinea, Liberia, Nigeria etc. killing almost 1000 people so far.
Effect on health:
It leads to nausea, body pain, headache, and may culminate in deadly haemorrhagic fever. As no known cure or vaccine exists for it, ebola virus has proved to be very deadly for irreversible effects on health.
Method of spread:
First it spreads from fruit bats to humans. Then, it spreads if a healthy person comes in contact with bodily fluids (blood, semen, urine etc.) of affected person. Also, evidence so far does not suggest that it is air-borne.
Why countries are worried about its spread:
a) Due to a globalised, inter-connected world, people travelling from West Africa to other countries via flights, ships etc. may pass on the virus if they have used the loos of the transport. This multiplies chances of spreading disease.
b) As vaccine/cure is not yet available, fever results almost always in death.
c) Developing/less developed countries are especially vulnerable due to poor health and sanitation plus lack of screening or quarantine facilities.
Therefore, WHO has declared Ebola outbreak as
worldwide health emergency
. Countries must take all precautions to screen incoming passengers and facilities for quarantine and proper treatment must be available to contain its spread.
(219 words)
**This is my post for letter
'E' of ABC Wednesday
.