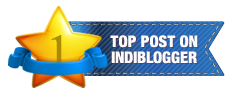 The constancy of any emotion with time, be it pain, joy, respect, ecstasy, attraction or fear, is an untruth. If a person says that the feeling towards sumthing or somebody is always the same, then surely that's a lie. Coz, the only truth is- change.

U want to hate somebody. Then, the mind will simply open the key to that chamber, which contains all the hurting memories of that person. And your body will cringe in hatred. Full of negative energy. And overwhelming desires to retaliate. To hurt back.

But, U want to love somebody. Then your mind makes U relive those blissful moments spent with that person; the pituitary gland takes command and releases all the 'feel-good' hormones through your blood.
And there U are- ecstatic, beaming and radiant....!

That's why they say- fill your life with love.
Forget and forgive prople who have behaved badly/ hurt U, coz in the process of hating them, U only fill your present with hatred and negative energy.

But things are only easier said than done.
Practising them, day-in-and-day-out is a task perhaps more Herculean than climbing Mount Everest, for us- the 'ordinary' human beings.

In reality, God never made human beings 'ordinary'. That He gave us the power of Will, the responsibility of this beautiful planet Earth and also to choose what we want to be- makes us actually 'extraordinary'.

But it depends on us whether we want to exercise the tremendous power of the 'extraordinariness' or not. Now it's our choice- to be or not to be, and if to be, then what way to be.