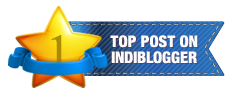 Maybe she wanted to be the only person who loved her own Self. She did not allow others to love her. Maybe she did not even want others to love her. Sometimes she felt the "void", seeing others around her, who were not like her. They seemed to have people ( apart from their immediate family) who loved them, more than they loved themselves or others, at any point of time. She thought- " Is this some abnormality with me?"
Sometimes she even thought that maybe others thought her to be a wierdo, living like that, and refusing spending time with people who asked her out, or for just some time with her. But, she always bluntly refused those people a part of her Life, which she would never get back again. As an afterthought, she did wonder whether it was okay to do that or not; whether she was hurting them or not, by bluntly refusing their love; by showing that she did not care much.
But then, after such reflections, she always found a strange peace, a strange satisfaction, within Her Self.
She would look at the mirror, at herself, and think- ' I am happy like this only. I don't want others to depend on me for their happiness. And neither do I want to depend on them for mine. I am doing the right thing, coz allowing them one moment's dependence will lead to the next, and then to the next, and then to the next, which I will never provide or even care for.
My Time is Mine and My Love is Mine. I love each moment, and each moment loves Me for being Me.
I Love My Self.'
She would Smile, and then go on with Life.........................................