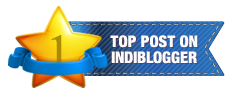 The following is a Wife/GirlFriend's tale.
Her Husband/BF's stubble made her pale!
I was out on work for over a fortnight.
When I was back I got a fright!
The stubbled look was new for him!
God knows why it caught his whim!
I caught him looking at me.
My approval was his fancy.
"How do you like my new look?"
Disappointed my head I shook.
"Don't I look like a star from Hollywood?"
I said, "Men without stubble look good!"
I was aghast and couldn't have lied!
For his stubble he argued and I cried-
"S howing me your horrible stubble?
T ch! Tch! How yuck it looks!
U have such a handsome face,
B ut spoiling it by this stubbly disgrace!
B utter-like skin replaced by prickly thorns!
L ook how repelling your,
E rstwhile elegant persona has become!"
H ungry hands reached out for the Razor,
A nd lips muttered a prayer,
T o use it and sport the look: clean-shaven and fair;
A nd lo and behold! He was transformed with flair!
O h! My Prince Charming was back with greatest debonair!
I told him-
I hate that unclean stubble - "STUBBLE HATAO" is my Mantra that's WOW!
"If U wanna look smart n cool always, adopt the clean-shaven look ANYHOW!"
This post is a part of the
Protest Against Smelly Stubble Activity
in association with
BlogAdda
This post is a part of
Write Over the Weekend
, an initiative for
Indian Bloggers
by BlogAdda.
*I was tagged by
Anita
in her Post-
BOLLYWOOD STUBBLE SONGS FOR PASS
I hereby tag
Anita