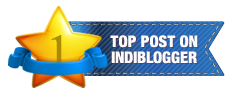 FuViProBa was floating in the air, carefree and without fear.
He was one amongst the billions who pollute the atmosphere.
FuViProBa was desperately looking for a home to settle down,
Then, at the traffic-signal, he found a dense black town.
FuViProBa didn't lose a moment; he headed with speed.
His wish was fulfilled so soon, as was his greed.
Mr.X's stubble now had a new resident,
In the black town, an additional inhabitant!
FuViProBa multiplied by thousands happily and fast,
With his kith and kin he wanted the party to last!
FuViProBa got perfect conditions for multiplication-
Sweat, Grime, Dirt, Dust and Pollution.
When Mr.X's wife said, "
I hate that unclean stubble
",
FuViProBa heard and knew he was in for trouble.
She said, "Why don't you get rid of this stubble that's smelly?
It's unhygienic & I'm sure GERMS reside there happily."
Now FuViProBa's antennae stood up,
Seemed as if he was running out of luck.
Mr.X obeyed his wife's wish, else she'd frown,
Mr.X got a razor to clear the dense town.
The sharp tool soon invaded his home,
FuViProBa's clan was finished with aplomb.
FuViProBa – the FUngus, VIrus, PROtozoa, BActeria died,
Leaving a Happy & Clean Mr.X and his relieved wife!
*****
This post is a part of the
Protest Against Smelly Stubble Activity
in association with
BlogAdda
*I was tagged by
Anita
in her Post
here
.
I hereby tag:-
Abhra
A Homemaker's Utopia
Someone is Special
Anita
Please do write your PASS entries asap stating that I have tagged U all! :)