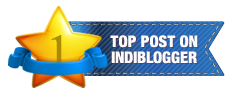 Happy Republic Day to all! It's a day to introspect for our dear Motherland, though every day a few minutes should be spent doing so as dutiful citizens of our wonderful India.
Below I present 26 changes that I wish to see in India:
1. Nonstop electricity to every village, house, farmer..renewable energy is best solution #StopClimateChange
2. Wi-fi in every city, town, village..just think of revolution that democratisation of information can herald!
3. Sufficient water for all- implement rainwater harvesting, prevent leaks, give incentives for saving water
4. Voting by every eligible citizen-
#
VoteForIndia
,
#
VoteForStability
, use
#
RightToVote
&
#
BringChange
5. Every child in school, every school to impart vocational skills rather than furthering only rote learning
6. Sanitation to be set up in every house- every village should be #NirmalGram, #DRDO bio-toilets in all trains
7. Electoral reforms- intra-party democracy, no tickets to criminals, increase limit on election spending, #PowersToEC
8. #ConnectIndia thru infrastructure- highways, roads, ports, bridges, inland waterways, MRTS, bullet trains, airports
9. Rehabilitate urban, rural slums-give them dignity, house, education, skills so #IncredibleIndia can truly be so
10. Make processes transparent,simple,accountable so that chances for graft reduce; Spread #EGovernance
11. Afforestation for #GreenIndia & saving our remaining 23% land covered by forests; punish timber smugglers
12. More conservation of India's unique biodiversity- sanctuaries, national parks, zoological parks, #SaveTigers
13. Conserve our dying rivers #GangaYamuna; stop pollutin rivers beyond recognition; mass cleanups required NOW
14. Police Reform- as Police Act 1861 MUST NOT govern free India's police; make them responsive, tech-savvy
15. Judicial Reform- we don't want lakhs of pending cases;confiscate corrupt people's wealth & recruit judges
16. Women's safety- until India's 50% populatn is not safe, included, respected India's growth cannot occur
17. World class educational institutions from #IndianSoil like erstwhile Nalanda; no #BrainDrain, only #BrainGain
18. Affordable health care access to all- #HealthyIndia for unthinkable development & growth of #India
19. Roti, Kapda, Makaan- nutritional security, clothes for every season, affordable housing for all #DignifiedLife
20. Mechanisation of agriculture- to realise true high productivity of India's immense fertile soil
21. Vocational skills, education, skill-building of Indian youth so that demographic dividend is truly realized
22. More investment on Science&Tech- innovations, R&D, #ISRO, vaccines, automobiles, renewable energy, #DRDO
23. Revamp #IndianTourism- conserve/popularise sites,build better hotels,train local people, boost eco-tourism
24. Boost to private entrepreneurship which has best potential to create max jobs; make it investor-friendly
25. Stop #IndiaBashing, uphold #IndiaShining, #BeProudToBeIndian, work hard for India's progress
26. Learn right things from the past & elders;Teach right things to kids/youngsters for responsible future
*I loved presenting my views for 'Me Tablet from HCL' Twitter #contest #26ChangesIWishToSee!
What are the 26 changes you wish to see for India? Do post in the comments section below.
I wish everybody a very #HappyRepublicDay! Jai Hind!