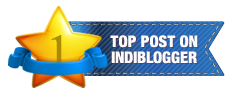 All these tunes,
And lines of poetry,
That come and go,
While I'm in deep sleep...
Wish they got stored,
On their own,
In a part of my brain-
So I could recall those,
Later whenever my eyes opened...!
Coz I know I'm Beethoven,
I'm aware I'm experiencing my Creativity,
With so much glee and joy,
That though I'm conscious,
And can grab a paper and pen-
I pretend to be unconscious.
Just so I can selfishly, uninterruptedly experience,
The most ecstatic creations,
Of my creative mind.......
**This is my post for letter 'C' of ABC Wednesday.