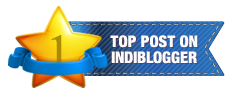 Living in your own shell,
Aren't you?!
Why care what's happening in the world...?!
Creating much ado about nothing-
Those so-called 'movers and shakers',
Aren't they?!
While you prefer enjoying,
In your own sheltered way...!
Drawn the lines,
Haven't you?!
Already achieved,
Haven't you?!
The feeling of settlement,
Of wanting no more?!
In that case, what else can happen,
Except that you turn old,
Working the same or harder every few days,
And measuring life by your savings,
Moments of love and happiness...?!
No, that's not life!
After all, so many live and die unknown!
Each and every day!
So let not that spark inside of you die,
So that you do not live an ordinary life.
Let the splinters of ambition be alive always,
So you give back more to the world each day.
Let every cell be restless to achieve more,
And let us be ignominious no more!
Let us, in fact,
Be the TALKING POINT of the WORLD-
For a change!! :)