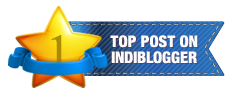 Sachin Tendulkar is the
God of Cricket
. "Legends never retire". Yes, he is a Legend and the youngest winner and first sportsperson to get India's Highest Civilian Award- the Bharat Ratna.
First thing that inspires me about Sachin is his
persona
- childlike, humble, forever young coz he keeps learning for life!
Second thing inspiring me about Sachin is his being a
complete family man
. So caring about his family inspite of a totally hectic cricket schedule for so many years! His farewell speech was the best pointer about how closely he regards every person connected to him, like his extended family!
The third and most defining thing inspiring me about Sachin is his
connection with his profession- Cricket
. Truly the best Ambassador for the game. The Biggest Gentleman of his sport and even Life. Now That's called a Legend. Salute to U Sachin.
http://3.bp.blogspot.com/_6sNNpW_wApQ/TUjp05yoppI/AAAAAAAAAFA/Q8qYLHgLa5A/s1600/aviva2.jpg
**This post is my entry written live as speed blogging post at #AvivaBloggerMeet at Kolkata. Please do watch this link and be inspired by the God himself- Before the world proclaimed him a Genius, he was a little boy with a big plan....#AvivaQuote...
.http://www.youtube.com/watch?schv=PKW_XHRLxng