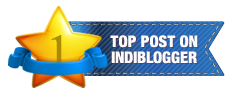 Airports
are the first receiving points for tourists travelling by air into any country, state or city. It is rightly said thus, that the state of the airports determine the 'welcome' experience for especially the foreign tourists. Whether that experience turns out to be 'welcoming' or not, forms the first impressions of the country/state/city in the minds of the visitors.
In the country of '
Atithi Devo Bhava
' or 'Visitor/Guest is like God',
!ncredible !ndia
must pay special attention towards building top class airports connecting all states of the country, to welcome her Guests
in the best way possible. We have made great progress in this direction no doubt, especially since the last six years or so, when swanky and colossal world-class airports have come up not just in Tier-I
cities like Delhi, Mumbai, Bangalore, Kolkata, Hyderabad etc. in PPP mode but also in Tier-II cities like Nagpur, Jaipur, Bhubaneswar and so on. [
Report: In the last five years, AAI has developed and upgraded 58 airports, including 35 non-metroairports
.]
Here I embark on a journey to tell U what makes the
new terminal of Bhubaneswar Airport inaugurated on 5th March 2013
quite a charming and admirable place as well as in what sense it remains wanting- by solving which it will become truly world-class!
- Wide & separate/dedicated entry & exit roads makes travelling to and from the airport very fast and convenient.
- The Airport's exterior boasts of extremely well maintained lawns and flower-plants which fills the heart with happiness! Sure it's a ravishing sight! All flowers in full bloom too this time of the year!
- Our Indian flag flying high at the front fills me with pride!
- The lush green of the airport's lawns as one walks down till the parked cars simply makes me revel in joy! You can again spot the line of beautiful potted plants in front!
- I love these circular patterns of multi-coloured flowers...so refreshing! These occur throughout the lawns and give a beautiful feeling to the beholder!
- I don't have snaps of the Airport's inside, but I can tell you that it is lavishly done with huge
Pipli
applique lamps hanging, beautiful typical Odisha stone carving of a dancer in the common area, glass elevators, shops selling jewellery, Odisha Govt's textile shops, a few great eateries. The surprise was the first floor of the security check area. As I had time, I visited it and was happy to find it almost empty even though the ground floor of security check area was packed with people and many were actually standing too! I sat like a
Queen
there and could make some phonecalls in absolute peace! Being adventurous provides its own luxuries too, you see! Roaming around there, I found eateries, a spa, textile and handicrafts shop and- yes, a smoking zone. I didn't like this zone as it was just a part of the larger hall- open and smelling like a house on fire! Some sort of enclosure around might have helped.
- Now if you enter the airport to see your friends/relatives off then you have to pay Rs.50 for about two hours. Then you have lots to do inside as you can go to the viewing gallery, browse around the shops, have food or bookworms can head for the bookstore! The viewing gallery is spacious. However, the eatery just adjacent to it is too much in a corner and barely gets business. The owner hinted he would not renew the contract as he was making a loss. Maybe this area can be converted into office rooms for airlines in future, and the rooms now showing up as office rooms should be converted to eateries selling light Odia snacks (yummy food like
chaat, gupchup, dahibara aludam
etc.! I for sure will buy if I'm visiting there!)/shops of handicrafts or tribal-ware marketed by
OTELP
(Odisha Tribal Empowerment and Livelihoods Programme) as these rooms are easily in sight as soon as people climb up the stairs to head towards the viewing gallery.
- Systemic deficiencies remain- such as luggage being loaded slowly on the belts even if there's only a single flight to be attended to. Also, trolleys remain stranded and quick service to take them to the side would give a better experience- both inside and outside the airport. Trolley collection points or presence of collectors of trolleys where guests wait for their cars will be better, as now stranded trolleys lead to impatient drivers honking car horns at the poor passengers at front!
Now that Biju Pattnaik Airport has been accorded
status of International Airport
and
trial runs are to start soon
(in March first week itself to Dubai and Kuala Lumpur) Odisha has no looking back! Bright days for
Odisha Tourism
are ahead, as visitors can flock to experience Odisha's pristine beaches, exquisite temples, awesome wildlife, beautiful dances, mind-blowing crafts, superb Buddhist 'Diamond Triangle' of Lalitgiri, Ratnagiri, Udaygiri in Jajpur District where
International Buddhist Conference
was held recently and so on!
This yet undiscovered land of magnificent beauty- Odisha- will get some of its due, yet a lot remains to be done to connect the rest of Odisha's cities. More airports in Odisha are the crying need of the hour to boost tourism as only one airport, albeit international, will not suffice!
Still, full operation of International Airport in Odisha is a much needed step. Once implemented in Bhubaneswar, I won't again have to see '
Nearest International Airport is Kolkata, 375 kms from...
' when I google searched '
International Surf Festival 2014
' recently!
For 2015 edition of this festival, I hope to see my city Bhubaneswar instead, as the 'nearest international airport' from Puri at just 60 km!
This year's festival is the
Third International Surf Festival to be held at Puri and Konark, Odisha from 14-16 Feb 2014
...gonna be great fun! Chked it out yet?! Do make it if you can to have the best time of your lives! Also
Nabakalebar Festival
(in which the old idols of the deities at Puri- Jagannath, Balabhadra and Subhadra is replaced by new ones) is coming up in 2015 at Puri, which last occurred in 1996 and is expected to be a mega-event to be attended by over 50 lakh devotees from around the world. Hence, international operations at Bhubaneswar's Biju Pattnaik Airport are kicking in at the right time!
I just made you fall more in love with
Odisha
in general and
Bhubaneswar's Biju Pattnaik Airport
in particular with my bird's eye-view! So it's time for you to book an air ticket to the
Land of Jagannath- Odisha
! (Train ticket, bus ticket, road trips etc. too! Stress on air ticket is
purely
due to the nature and focus of my article! :D)
The Land of serene, sublime, splendid and pristine beauty- Odisha- beckons you! :)