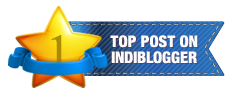 Hockey
is India's national game. Still the story of how badly India has deteriorated in hockey is a very sad one indeed. India which won the admiration of the world by winning a record consecutive six golds in Hockey at Olympics from 1928 to 1956, following it up with another two golds in 1964 and 1980, merely qualified in Men's Hockey at 2012 London Olympics after a long 8 years gap! Adding fuel to the fire, it
finished last
.
Similar stories plague almost every other team sport in India (exceptions like
Kabaddi
exist, which is a sub-continental sport). India's
Cricket
craziness/obsession has zapped out all performance from most other sports.
And what about
Football
? That lovely team game played by 209 countries all over the world and having far more spectators than Cricket or indeed any other sport in the world?!
Don't even ask!
Yes- 1.2 billion people, enough grounds to kick a football around (though decreasing now especially around cities due to encroachments), least infrastructure needed for this most common team sport- yet our Indian Football Team ranks 152 amongst 209 countries in FIFA rankings of March 2014!
And that's men's football.
Indian women's football team
hovers around a much better 50th rank out of 130 countries. That's why
they can teach the men's team some good lessons
inspite of all the difficulties they undergo to pursue their dream.
With negligent government backup cum building of facilities for women's sports in general and private sector chasing Cricket celebs and biggest stars (both men and women) in respective sports (Chess, Badminton, Tennis etc.), women playing football suffer the most.
In such a bleak situation, there still exist stories of hope.
Dooars XI
is a women's football team from Dooars region of West Bengal in India.
This economically backward yet immensely talented and gusty group of women live their passion- football. They have been reprimanded by their families, some thrown out from home, wearing borrowed shoes and clothes- with even a national level women's football player amongst them not even having a spare football. And still they practise. They persevere. With whatever little facilities they have. The false promises people give and then vanish. The dashed hopes by a state they depended upon.
Watch the below video to know their hardships inspite of which they pursue their dreams doggedly. That's why we need to #DoRight for them.....right now....
https://www.youtube.com/watch?v=JH8yxfsTzDg
They need not much to
give wings to their dreams and takeoff to success
. They just need our
Do-Gooder attitude
with a heart to donate happily for buying each of these determined women the basic equipment- a football, pair of socks and shoes. And lots of our good wishes and cheer so that each of them reaches the National Team! Then India can one day be Number 1 in the world in women's football for sure! Yes- it's not impossible. That says-
I
a
m
possible
!
So, do your bit Do-Gooders to complete their half-story successfully....And watch how Dooars XI reaches the stars in the Football Universe.......:)
**And the latest news is
here!
Their half story has completed successfully by Do-Gooders' donations! Still now you know that there's an amazing team like
this
- which is inching closer to clinching their every football dream!! Do spread the word about this amazing team and watch out for their success!
**This is my post for the glorious #DoRight Initiative (
http://doright.in.
) by Tata Capital, in collaboration with
IndiBlogger
. This also stands for the letter 'D' of
A to Z Challenge 2014
-
#DoRight:: Be a Do-Gooder for Dooars XI
!