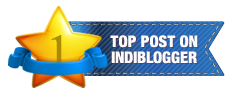 Terrorists
have the aim of inflicting maximum damage using minimum equipment. The more the people gathered at a place, the better the target becomes to inflict maximum human casualties.
Any great festival, congregation becomes a natural target.
It's indeed unfortunate that our world-famous annual
Rath Yatra
this year (almost 10 Lakh people congregate at single place-
Bada Danda of Puri
) and
Nabakalebar Festival
(to be held in 2015 and expected to be attended by a whopping 50 Lakh
Jagannath
devotees as the Lord will take on a new body)
are
under immediate security threat from IM (Indian Mujahideen) Terrorists
.
Not just this...reports have trickled in about a foreigner flying a drone over Lord Jagannath's 12th Century Shrine, who was
simply let off
. So what's the big deal? On Google maps one can still see the entire area and roads, isn't it? Still, a drone can have far higher zooming capacity and is far more dangerous. Maybe it can drop a bomb or unleash pathogens or do a highly zoomed-in survey to plant a bomb in future or be destructive in n number of unimaginable ways.
The incident is a very serious security issue and jabs at the heart of every
Bhakt
(devotee) of the
Greatest of the Great Lord Jagannath
. After finding David Headley's (an American's) deep involvement in Mumbai Terror Attack which shook the very foundation of India's foremost financial centre, rippling across the globe as one of the most ghastly incident EVER of urban terrorism, any foreigner involved in such incidents has to be caught, put in jail, interrogated for weeks till all his background is out in the open.
Alongwith seizing of the drone, whether it has sent live recording via internet to any suspected terror organisation has to be found out. He has to be punished as per law if he feigns ignorance about laws here, even if he claims he is tourist or whatever. We devotees are not even allowed to take mobile phones lest it be used for filming/possibe blasts...even a polythene with ANY even most harmless stuff inside is not allowed! And look at what Temple Security and police is doing.....watching on while a drone films/zooms into our temple and adjoining areas? It needed to be brought down then and there with whatever weapons available with temple guards! Even if they didn't have the wherewithal for this, please at least DO NOT LET THE FOREIGNER CAUGHT GET AWAY WITHOUT DEEP INVESTIGATION! And worse still, what if that drone had a tactical missile which it could launch in the few minutes of flight?
Oh my blood creeps even at the thought.
Therefore, in view of such latest technology being used as well as IM Terror threat looming large, some urgent steps needed to be taken in areas in and around Puri as per my understanding are:
Put clear boards outside the temple, at hotels where foreigners stay etc. and also mention clearly on website of SJTA that NO FILMING USING ANY TECHNOLOGY WHATSOEVER IS ALLOWED (alongwith jail term or punishment to be meted out to violators)

Training hoteliers and staff to be vigilant and ask for ID-Cards is a good step by SJTA to start with. Still, such terrorists may stay anywhere- flats/slums/ashrams/nearby villages or even on the roadside. Thus, PUBLIC SENSITISATION is most essential so that suspected individuals can be brought immediately to notice of police and even rewards can be announced for general public who give any information on suspected terrorists.

The terror threat gives further cause to implement the step of NO CLIMBING ONTO HOLY CHARIOTS ...so easy for a bomber to blow up there...worse is that lakhs of people will die in ensuing stampede if such a ghastly incident occurs... :(

I understand that manual checking each and every person for strapped bombs is indeed difficult in the sea of people, still USE OF TECHNOLOGY for the same could be done. When I had visited Gateway of India in end 2012, they had a series of metal scanners through which queues of waiting people had to pass and that was the only entrance. Of course the scale of people is totally uncomparable with Rath Yatra, yet I can imagine that only single entrance be made for stretch between Jagannath and Mausima Temple, with a series of scanners lined up, manned by police. Logistics can be better planned so that incoming and outgoing streams of people can be managed. Also, metal scanners/X-ray machines at hotels, resthouses, airports, railway stations etc. be compulsorily set up for both incoming and outgoing people.

Infact, drones can be employed successfully by SJTA and State Police for surveillance and security. This has already been done in Gujarat in 2013. It is very high time that the original pious Home of Lord Jagannath i.e. Puri, Odisha be protected by the State using such innovative technology: http://deshgujarat.com/2013/07/10/gujarat-police-uses-netra-uav-to-keep-watch-over-rath-yatra/

The Netra drone (in link above), can be further worked upon so that it can scan for metals/explosives strapped to human bodies through infrared sensors or other technology. This could infact eliminate the need of scanners in series which I've talked about in a previous point making things so much simpler. Even the idea that such drones will be used in surveillance can deter terror elements.



Sea route is also a possibility for affecting terror attacks..so sprucing up of Coast Guard is very essential..right thru 480 km long coast of Odisha. This is very important as we also have the Wheeler Island off the coast of Balasore- our strategic testing point for latest defence equipment. Again ample use of technology is needed here with strongest communication links.
It is imperative that security be beefed up at the earliest using above methods and possibly more (Readers may please give in more suggestions in the comments section and we can publish this widely so that authorities take needed action) !
I read a comment on twitter:
Well to this only the following thoughts come to my mind-
Far from insanity
- this is what the Lord sincerely wants us mortals to do! Else lakhs of mortals will die like flies....and no one will believe in the Lord.....
Indeed the Lord resides in each one of us....when each of us is protected, the Lord smiles in Heaven and ensures our protection... :)
Remember...?!
God helps those who help themselves
?!