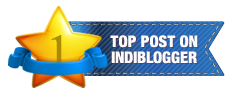 Rigging
in elections means using fraudulent practices during voting process to garner votes by any party. This has been sadly seen amply in Odisha's elections this time. Even in several other states of India also this has been seen, which puts a big question mark on the
'free and fair conduct of elections'
in the world's largest democracy. And we are still half way to go for the end of elections.
A
tv media channel
has captured how on April 17, a group of men entered a polling booth in Aul Assembly Constituency of Kendrapara district of Odisha and forced people to cast the vote as per their order or simply they took over voting. This is a shameful activity and culprits must be nabbed and jailed immediately. To whichever political party they belong, the public should ask for answers and should never vote any party which spreads such hooliganism. Link is here:
https://www.youtube.com/watch?v=_cPhW6xL2Lw&feature=youtu.be
Also recent violence in Kendrapara over a four-wheeler having many EVMs and parked outside a BDO's house was terrible. A person died and many others are seriously injured. Transferring EVMs to strong-rooms has also been done without police security, casting wide doubts over their exposure to tampering.
Worse still is the allegations that the Private Secretary to the Chief Minister of Odisha is virtually running the elections from CM's house
using all fraudulent methods
. This must be probed immediately by the Election Commission, and strictest punishment must be meted out to the erring officers including suspension forever if found true. If every officer, and ESPECIALLY 'SENIOR' IAS Officers say 'No' to doing such corrupt acts then India will indeed become less corrupt. But for every honest officer, we have a hundred others willing to lick the politicians-in-power's shoes which is the saddest thing and responsible for proliferation of corruption in India. So, a thorough probe is needed and after the truth is ascertained, even a re-election under Election Commission's officials from outside the state of Odisha must be ordered.
A heart-wrenching incident I recently read is how 500 tribals have not been given voting right in a booth close to Kalinganagar, even if they had voted in recent Municipal election. Also this has happened in several places, including Bhubaneswar Central from where I voted. Same has happened in
Berhampur and Sundergarh
. In Pune, a
'defective' EVM
transfers all votes to Congress! Such blatant
rigging
! And when we expect elections to actually clock ever higher turn-outs with whole-hearted hard work of Election Commission such as SVEEP (Systematic Voters' Education and Electoral Participation), it is a slap in the face of Indian democracy that lakhs of voters have been denied voting right outright throughout India with missing names even if they have voted since decades.
I request that the Election Commission must take strict and fast steps to punish the officers responsible for such misdeeds against the very spirit of democracy. We call ourselves a 'mature democracy' and hooliganism still rules. Is this the freedom and democracy for which our Leaders fought for from British and millions martyred their lives? Is this the redeeming of the dream our Constitution-makers saw for a just, liberal, equal, prosperous India?