I'm so honoured to receive my second blog award ever, the
'Sunshine Blog Award'
from
Namrata
, my very sweet blogger friend! She has such a fabulous blog herself! :) Thanks so much Namrata for your kind consideration and showering blog love !!
I first learnt about Sunshine Award from
Namrata
only! So as a proud recipient of this award, I need to do the following things and so should others who receive this from me!
1) Display award on your blog
2) Show gratitude to the person and link back your nominator
3) Nominate upto 10 of your favorite deserving bloggers
4) Link nominees in your post and let them know
5) Write 10 interesting things about yourself
So, below I nominate 10 of my favorite blogger friends, whose blogs are a treat, provide the warmth and wisdom of sunshine in my life whenever I read them and fully deserve this award!
Everyone must read their blogs coz they are simply so interesting, provide new perspectives about life and knowledge and inspiration too!
Now, 10 'interesting' things about me! This is difficult yet I'll try...!! :) Don't know how 'interesting' you'll find the below, but as I believe in 'simple living, high thinking' as my Mom always told, so the below points will be quite commonplace and mostly around this philosophy:
I am born and brought up in Odisha's beautiful capital-Temple City of Bhubaneswar. Proud of my Odia roots and proud to be a patriotic Indian!
I am simple, honest, loyal, straight-forward and like honesty in personal relations too. I hate fakeness which unfortunately has taken over the world...!
I love to learn new things and read up a lot. I like to gather all knowledge possible under the sun! :P
I love my family. They are my strongest support system in the entire world, having unwavering faith and belief in me, my abilities.
I am sensitive, introspective. This is the thing that makes me write on varied issues and my deepest feelings.
I love God. I know he always does justice and I have complete faith in God.
I love being clicked! And then I check if the click is the way I want it- else more clicks!! :D
I love to travel and see lots of new places! And of course have delicious food of every place!
I love to write, as it brings out the best in me. I love my blog for the same!
I like to share knowledge, talk and make new friends on every medium- real world and virtual one- the world is a family after all- Vasudheiva Kutumbakam!
Thanks everyone for reading! I again thank Namrata for this brilliant blog award!
May God bless us all! :)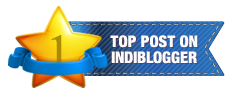 . Display award on your blog.
2. Show gratitude to the person and link back your nominator.
3. Nominate up to 10 of your favorite deserving bloggers.
4. Link the nominees in your post and let them know.
5. Write ten interesting things about yourself. - See more at: http://namratakumari.blogspot.in/2014/04/my-sunshine-blog-award.html#sthash.Zs77ndrL.dpuf
. Display award on your blog.
2. Show gratitude to the person and link back your nominator.
3. Nominate up to 10 of your favorite deserving bloggers.
4. Link the nominees in your post and let them know.
5. Write ten interesting things about yourself. - See more at: http://namratakumari.blogspot.in/2014/04/my-sunshine-blog-award.html#sthash.Zs77ndrL.dpuf