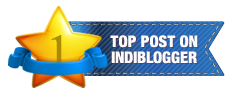 Flipkart has this...
'What Young India Wants'
is the first attempt by the best selling
author of 'cool' racy novels like 5 Point Someone, 2 States, 3
Mistakes of My Life and so on to write non-fiction on the harsh
challenges facing India. Through this book of 181 pages only, he tries
to make discussion of these serious topics the 'new cool' (after
tragedy of course, for those who have watched the 2 States movie
trailer!) among youth of India.
At the outset he clarifies that why he, a writer who talks about young
people 'making out in confined spaces' chose to enter more serious
territory of nonfiction. Hence he gives his own life story and finally
leads to a noble conclusion that as he commands a huge young reader
base who read his books and listen to his motivational speeches, he
decided to tap into this youth pulse to spread ideas of how India can
develop faster and better. He considers this his duty as a writer and
I must say that he brings in his own signature style of putting in
wisecracks at many of the places and drives home serious points for
the 'cool' generation!
The book is divided into four parts (Society, politics, youth, Two
Stories) each of which have important subtopics. As it was published
after mid-2012 issues discussed are very current too. Reading it gives
an overview of issues & suggestions to solve the issues too are given
from author's experience, viewpoint & discussions with his vast
network. I especially liked the following points:-
1) Cutting govt deficit by making good use of Lutyens Delhi land as
posh 2-acre bungalows are not needed for ministers & high officers
when efficient buildings on lower FSI could be built, in the chapter
'Getting Realistic about Real Estate'.
2) Open letters to Mahatma Gandhi & Sonia Gandhi are interesting.
Letter to Gandhi written from the 'Indian youth' has some food for
thought as it makes readers think would Gandhi if alive today have
really used internet to get together the youth? Also, letter to Sonia
Gandhi has good points about getting in best youth talents into
politics & nurturing them by giving regular stipends to run their
lives so that they will not have to become corrupt right from start.
3) Talking about 'peace' in context of Pakistan as a practical need
and solution for our nations' development rather than confusing it
with love for the bitter neighbour. However, at that time (2012) it
was under military rule and his solution of using world stage to
coerce it into democracy is now practically no use, as even a
'democratic' govt under Nawaz Sharif has led to continuous and severe
border fighting.
4) Due to my reading of
'Being Indian'
I was better able to appreciate
his chapters on wealth creation, values, power, dynastic rule etc. It
is true that this book has a microcosm of the views given in 'Being
Indian' still for the uninitiated, it gives brief insights into our
colonial hangover, obsession with power & connections and why our
young must be taught better values, rather than a confused picture of
values which is now given out.
5) Being passionate about reforming education system, the author
suggests breaking free from shackles of bureaucracy even within the
cream institutions like IITs etc. as now seniority rather than merit
among faculty is preferred. The highly educated, talented do not set
up institutions in India due to nonprofit clause attached which leads
to lot of bribery. Laws must be changed in this direction so that more
top class institutions can come up.
6) His two fictional stories towards the end are a take on reality and
are brilliantly crafted.
7) At the end he talks about The Great American Dream but rues that we
have not had our version and thus, defines one and asks the young to
come on board. On an optimistic note he says-
"Just like the freedom fighters who made such sacrifices for us, let
us also join hands to make India a better place. There is no Hindu
India or Muslim India. There is no Punjabi India or Tamil India. There
is no upper caste India or lower caste India. There is not even a
Congress India or a BJP India. There is just one India, our country,
which we all want to become a better place…"
In the book, the author supports the idealistic Anna movement cause. I
found it amazing to see that how even within less than two years,
fluid happenings like weakening of the movement and formation of a new
party which even formed Delhi govt and subsequently resigned in a most
bizarre manner thereby letting go of a great opportunity to
demonstrate good governance, have occurred. Wonder if his new
nonfiction book would be about this!
Overall, a light and quick read about major Indian problems and some
solutions. Not a must read but as it finishes quickly with
accompanying knowledge, one can read if one has time!