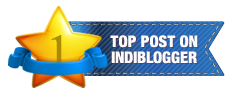 A woman's ornament is her hair. Beautiful, long, shiny, dandruff-free hair is every woman's dream! And needless to say- for a man- one of the prime attraction factors in a woman!
Watch this lovely Dove Play Video first to see how model Aditi plays with her hair:
No, I don't curl my hair, straighten it, color it as per my whim! I love my hair to be natural- the way God wants it to be! Long, black and wavy!
Generally, I make a nice long bouncy ponytail! And fun games with my ponytail is played by a natural agent- the Wind- with me giving this playful friend a free rein- allowing it to go crazy!
Kanya @ Kanyakumari: I love the Wind playing with my Hair!
I also love my 'Champi' hair after a super-relaxing hair spa! I prefer the spa lady playing with my hair on such days! Heavenly feel for my hair to be so pampered!
Champi Hair after heavenly Spa! :D
Latest photos of playing with my hair taken SPECIALLY for the #DovePlay Contest which gave me the ideal occasion for playing with my lovely hair are below! I normally do not get the time otherwise! Hope you all love them as much as I had fun shooting them!
Playing with my long wavy hair! :D


And another innovation- as the newest 'Gulaab Gang' joinee!
Beware..this Gulaab Gang joinee will make life hell for those who torment helpless women
Thanks Dove for giving me the chance to show my wacky side- with my favorite ornament- my lovely hair! :D
**This post is my entry for the #DovePlay/
Dove Play Contest on IndiBlogger
.