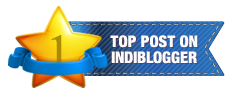 I was angry and sad. Just because I had not given his favourite office
shirt and pant
for ironing, he screamed his lungs out at me.
And then he thundered that he won't have his
bread and butter
, with steaming hot omlette which I had kept on the dining table.
He simply wore his
socks and shoes
and left hurriedly in his car ...without kissing me goodbye.
I was so dejected and annoyed- at myself, at him. At myself more than at him. What right did I have to give him a bad day at office?
I took out a
paper and pen
and started writing. Furiously. Crazily. It was the only way to keep myself sane.
I don't know exactly for how long I wrote, but then probably after fifteen minutes I heard his car screech to a halt.
He came through the still open door and hugged me. He said, "Sorry sweetheart.. I should not have screamed at you." I smiled and said, "Don't say sorry! Have your breakfast instead Mr. Angry Young Man!"
He microwaved it and had breakfast quickly.
Guess what after that?! He picked up his
mobile phone and charger!
Then i realised that he had forgotten this vital pair of things of his life! And he must have realised what else he forgot coz just after that he left....
....after kissing me goodbye.:-)
**
This post is a part of
Write Over the Weekend
, an initiative for
Indian Bloggers
by BlogAdda!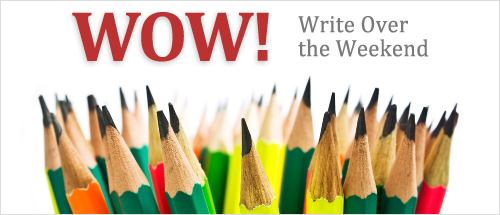 ***
Glad to say that this post has been adjudged
WOW by Blogadda Team
!! Thanks! Hope for more creative topics!