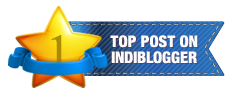 Natural colours filled delicately on unique eco-friendly canvasses,
Exquisite work of Raghurajpur artists of Odisha is a treat to the senses!
Be spellbound by the magnificence of their marvellous art,
Buy directly from them the masterpieces which touch every beholder's heart....
The right thing for all of us to do,
Is to visit this artists' village of great heritage,
And see for ourselves their art and hard work,
And pay them the right price then and there....
Artists crouch for hours to create the most brilliant art pieces in Raghurajpur
Else unfortunately middlemen meddle,
To make hefty gains at their cost...
To do right is to recognise the arts' true worth,
Mythology, erotica, religion and fascinating folklore,
They depict Odisha's exuberant heritage and culture...
Owing to passing of art-forms to next generations since 5th Century BC,
This traditional art remains alive and hope it remains so forever in future....
Outlines of a glorious Pattachitra being made
World-famous Pattachitra, Tal chitra, Papier mache and masks,
Silk painting, Stone carving, Betel nut painting- all so breathtaking!
And also Cowdung toys, Coconut painting, Ganjappa playing cards,
Are just a few of the various crafts the artists keep creating.....!
Exquisite Scroll Paintings






Overwhelmed by #DoRight's sincere endeavor,
To build a website to sell the artists' splendid work,
Of these simple, talented artists of Raghurajpur........
#DoRight now thanks us all,
For partnering in completing this touching half-story,
I cannot now any longer wait,
To share the link of the website- their modern gallery!
**This post is my heartfelt gratitude to
#DoRight
for having the courage and conviction to complete the half story of Raghurajpur in Puri district, Odisha where every person is a craftsperson and artist. Watch this video to know more about what this colourful village hides amongst its colors...
Thanks also to
IndiBlogger
for collaborating with Tata Capital and DoRight to give a platform to bloggers to share this half-story and let dreams of Raghurajpur artists come true of getting the whole world as their marketplace. They will now be paid what they truly deserve- monetarily, heartily, soulfully.....for the best and most divine artworks in the world originating from the land of splendid and ancient heritage- Odisha....
To know more about the glorious culture of Odisha in India, please visit :
http://www.orissaculture.gov.in/