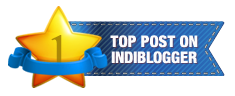 Is coming up soon in my nation!
After nineteen years the four idols,
Will undergo Transformation!
Superb art titled 'Niraakaara' by artist Jagdish Chandra Kanungo at recently held art exhibition related to Nabakalebara called 'Nilakandara' at Bhubaneswar
The Soul will be that old one,
But the body will be brand new!
In the Lord's Home, waves of spirituality,
Will spread everywhere anew!
Supremely spiritual 'Dasia Bauri' by artist Shyama Prasad Pattnaik at 'Nilakandara'
The Living God will have,
This miracle will be experienced,
By devotees in the millions!
First the 'Banajaaga Yatra'** will start,
By foot, priests will go searching wood afar!
Yet they will forget all pain and exhaustion,
As Goddess orders them via dreams, of the destination!
Majestic 'Wooden God' by artist Manoj Mohanty at 'Nilakandara'
That special wood on which will be found,
The Conch, Wheel, Weapon, Lotus symbols engraved;
That sacred wood will be brought back by them,
Fulfilling orders of the World's Mother Goddess!
After this, the making of new idols will commence,
In the 'Koili Baikuntha'- the Lord's Earthly Heaven
!
Day and night, for a whole month, idols will be made,
Through extreme hard work, by select carpenter-men!
Awesome 'Siali Lata' by artist Manas Ranjan Jena at 'Nilakandara'
On a pitch dark night of one of the upcoming days,
The Lords' Soul Transformation will take place!
The Lords will let go of their old bodies,
New Lives they will embrace!
Holy Bhagwad Gita's words He once said-
The Soul will always remain eternal,
Only the bodies will degenerate!
Awesome 'Nilamadhava' by artist Nikunja Bihari Das at 'Nilakandara'
Neither will Fire burn Him to ashes,
Nor will Water carry Him away!
With the Lords' old bodies,
The 'Paataala Leela' will take place!
This means the Lords' earlier idols,
Will be buried underground,
They will mix with Koili Baikuntha's sacred soil,
The consecration of the new wooden idols,
Will give them freshly painted eyes round!
The Lords will dance in happiness,
Seeing arrival of devotees from all around!
Then with extreme delight the 'Purushottam'-
The Perfect among Men- will sit on His Chariot!
Shining in His newly consecrated Form,
He will start out on 'Rath Yatra'- the Festival of Chariots!
Magnificent & most grand of festivals- Annual Rath Yatra at #Puri, #Odisha
Is an event so special and beautiful!
Seeing the Lords sitting atop the Chariots,
Will make the devotees' lives so blissful!
In this whole world, which Lord undergoes,
Cycles of births and deaths- a most unique event?!
Neither made of stone, nor of metal,
Jagannath is the only Living Lord with idol wooden!
Superb art titled 'Daaru Brahma' by artist Pramod Kumar Mallick at 'Nilakandara' at Bhubaneswar
This rare, awe-inspiring festival occurs,
Only in Puri of Odisha State of Indian nation!
I'm proud to have come from that Heaven!
Official Logo of #Nabakalebara Source
**Today, the very pious Banajaaga Yatra- where a large group of over 200 priests will start in the search of 'Daaru' or sacred Neem wood to build brand new idols of the Lords at Puri -
the very first ceremony of

#Nabakalebara- has started! Jay Jagannath!
Read more about the stunning Lord of the Universe here
This poem is the translation of my original #Odia poem in my previous post .
The Re-birth of the Lord is occurring after 19 years in 2015. Date of Soul Transformation is June 15. For complete schedule of all rituals of #Nabakalebara 2015 read this
A must-attend, rare festival has started....all are welcome to the sacred soil of Puri, Odisha
to witness the miracle of the Lord's Re-Incarnation
especially

from now till July end this year! Do not miss this chance to experience the greatest miracle on Earth! :)